As a lifelong Star Wars fan, partnering with Lucasfilm while at Disney was an incredible experience. Below are a few of the more complete illustrations I did for the project.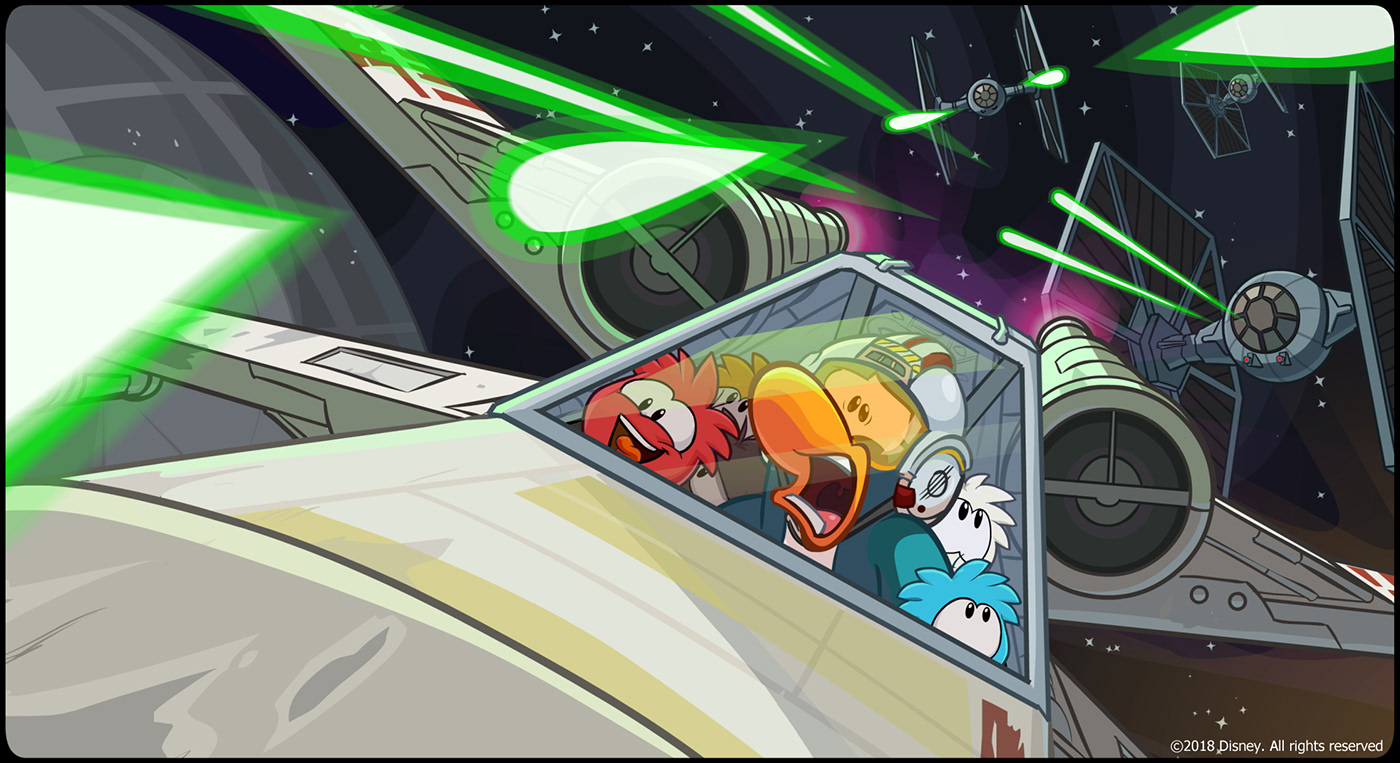 Cover image for the Club Penguin Times in-game newspaper issue related to the Club Penguin Star Wars Takeover event.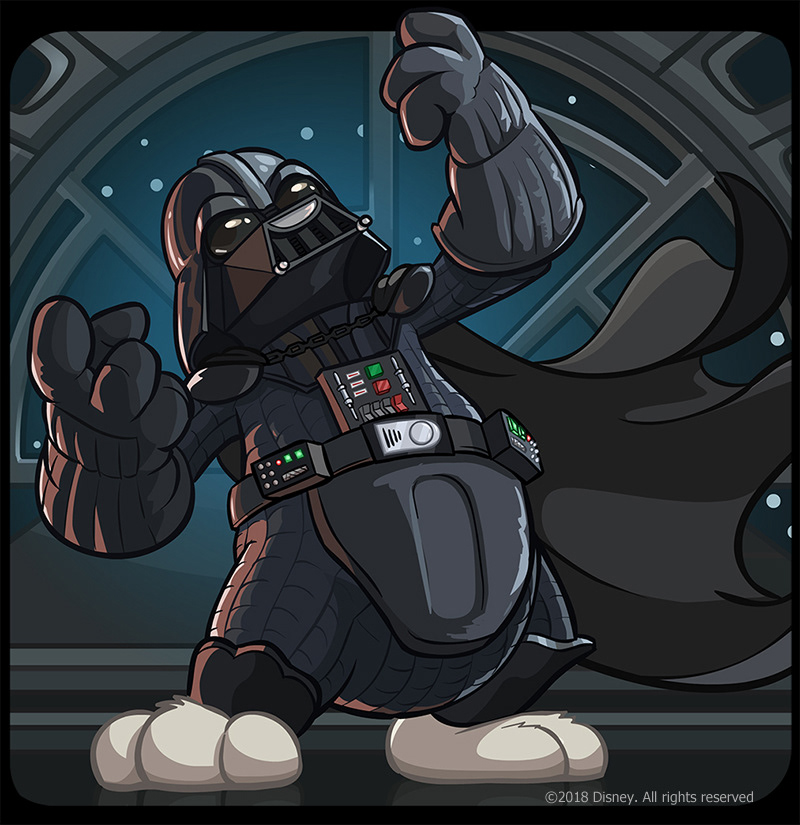 "Darth Herbert" - player card illustration.